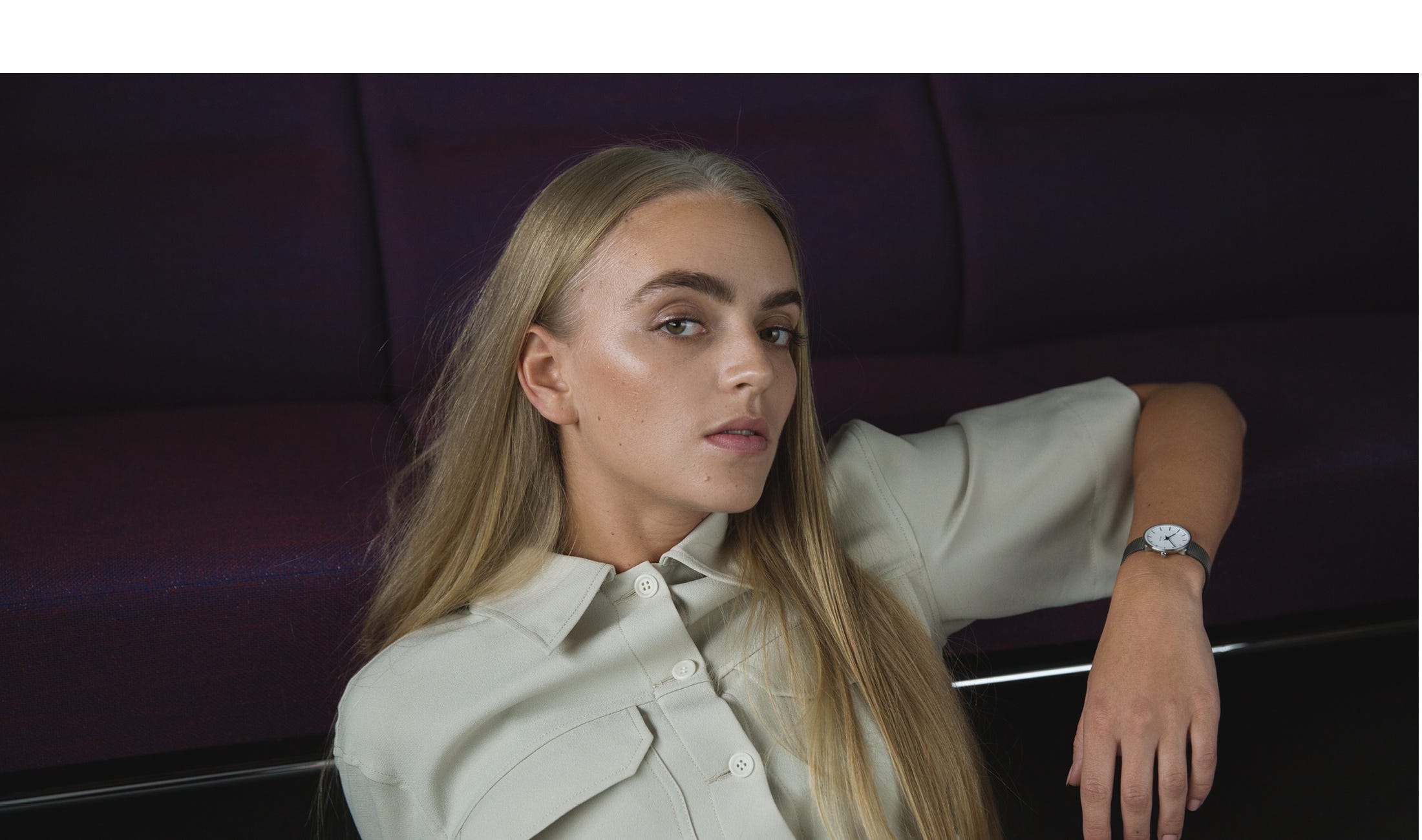 Grey Mesh
Arne Jacobsen Grey Mesh Watch
The Arne Jacobsen mesh band in grey will be launched this fall, and be available in the following sizes: 14, 16 and 20 mm – fitting the style of the iconic designs Bankers, Roman, City Hall and Station in sizes 30, 34 and 40 mm. The watch strap is available for separate purchase at a cost of €85 with the option of easy release, making it quick and easy for you to change the watch strap of your Arne Jacobsen watch.

Matte elegance with a twist
Arne Jacobsen's work is following every design discipline while using multiple forms of material, including the grey nuance. The identity, clean style, and functional philosophy of the master will be worn this fall on the wrist, in a simple and clean design with references to the Nordic life – Scandi style.
The dark grey, almost oxidized, color of the mesh band adds a raw look to your Arne Jacobsen watch, while still holding on to the classic style the design represents. It will suit any Scandi lover, and it is adjustable for any wrist size.