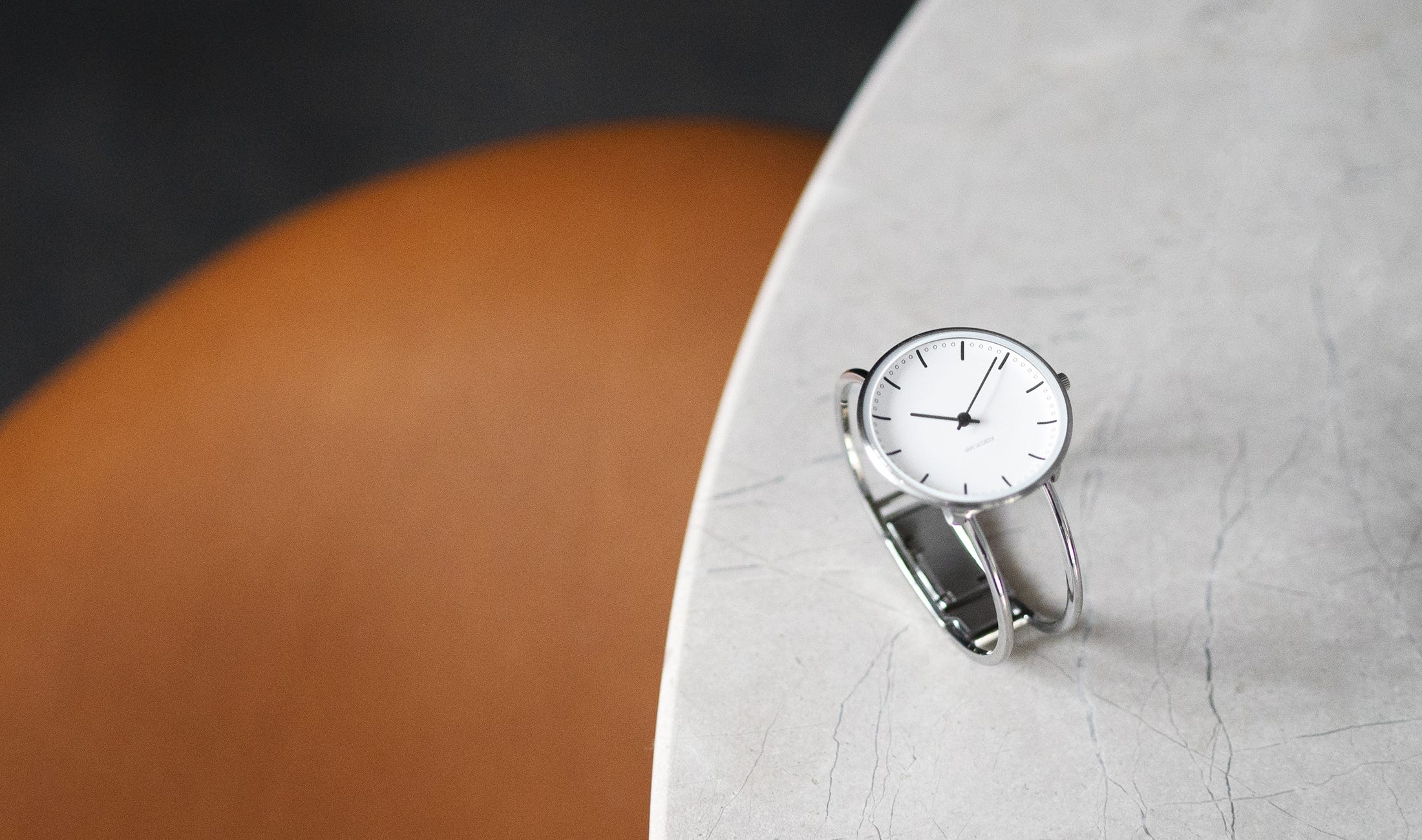 Iconic then. Iconic now.
The new Bangle watch lets you create a different and catchy expression that represents a high design factor and an extremely fine elegance, where the watch becomes an extraordinary and decorative piece of jewellery for your wrist.
Bangle Watches
Arne Jacobsen Bangle watch
Design from Arne Jacobsen is just as popular now as it was throughout the middle of the last century, where many of the iconic designs were revealed for the first time. The Bangle watch is a piece of jewellery that tells you time in the most classic way – or the ultimate decorative and feminine watch. It is a clear tribute to Arne Jacobsen's extremely productive period in the 50's and 60's. The watch is launched in a modern version of the classic Bangle watch which Arne Jacobsen designed years ago.
Just the way you want it
The Bangle Watch is available in sizes 30, 34 and 40 mm in the four iconic designs: Bankers, Roman, City Hall and Station in polished steel, gold or rose gold. The bangle strap can also be purchased separately and comes with easy release. It makes it super easy for you to change the strap or dial, so it becomes just the way you want it.
When shopping with us you will get:
Free shipping when shopping on arnejacobsenwatches.com – always
180 days to return the watch, if you change your mind
You do not pay for return (we send you a return label – just in case)
Worldwide delivery within 2-3 business days
If you have any questions or wishes, please do not hesitate to let us know. You can contact our customer service Monday to Friday between 10am and 2pm. You can also reach out on Facebook, and we will get back to you as soon as possible.